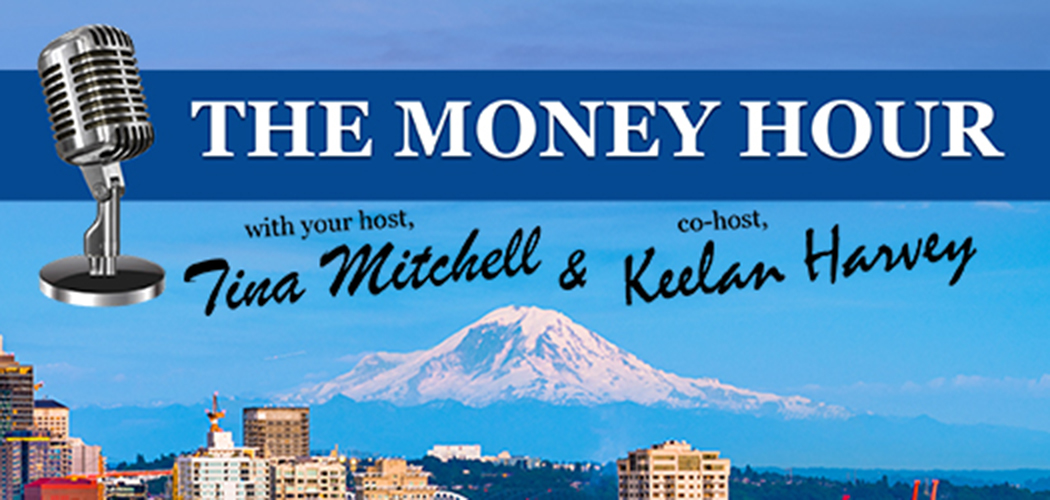 Sheri is proud to be a frequent guest on THE MONEY HOUR with host Tina Mitchell and co-host Keelan Harvey. This informative radio show brings well-respected professionals who have a common objective: delivering the truth about our local market. With the desire to educate and equip their listeners with the knowledge needed to make the best financial and real-estate decisions, the purpose of this show is to help listeners understand what's really happening in our local real estate market.
Listen in each Saturday at 3pm (rebroadcast Sunday at 8am) on 1150 AM KKNW for inside information, insight, and advice from local mortgage and finance expert Tina Mitchell.
Call the show at: 1-855-400-1150.
Episode 316: Buying & Selling Safely During COVID-19 – Successfully Pivoting Your Business During Challenging Times
In this segment of The Money Hour, I provide tips on how to buy and sell safely during COVID-19. I'm also joined by Claire Jones, an experienced speaker, certified Leadership Coach, and Business Consultant that has worked with small businesses for over 15 years.
Episode 279: New construction nuances
In this segment of The Money Hour, we explore buying new construction and what to watch for.
EPISODE 248: Tips & Tricks for Buyers & Sellers – Today's Real Estate Market – Downsizing & Estate Sale Services
In this episode, we discussed real estate insights and great tips for buying or selling a home.
EPISODE 241: Stop Marketing to Yourself – Does it Matter Who You Work within Our Market – Buying and Selling in a Competitive Market
Who you work with can make all the difference.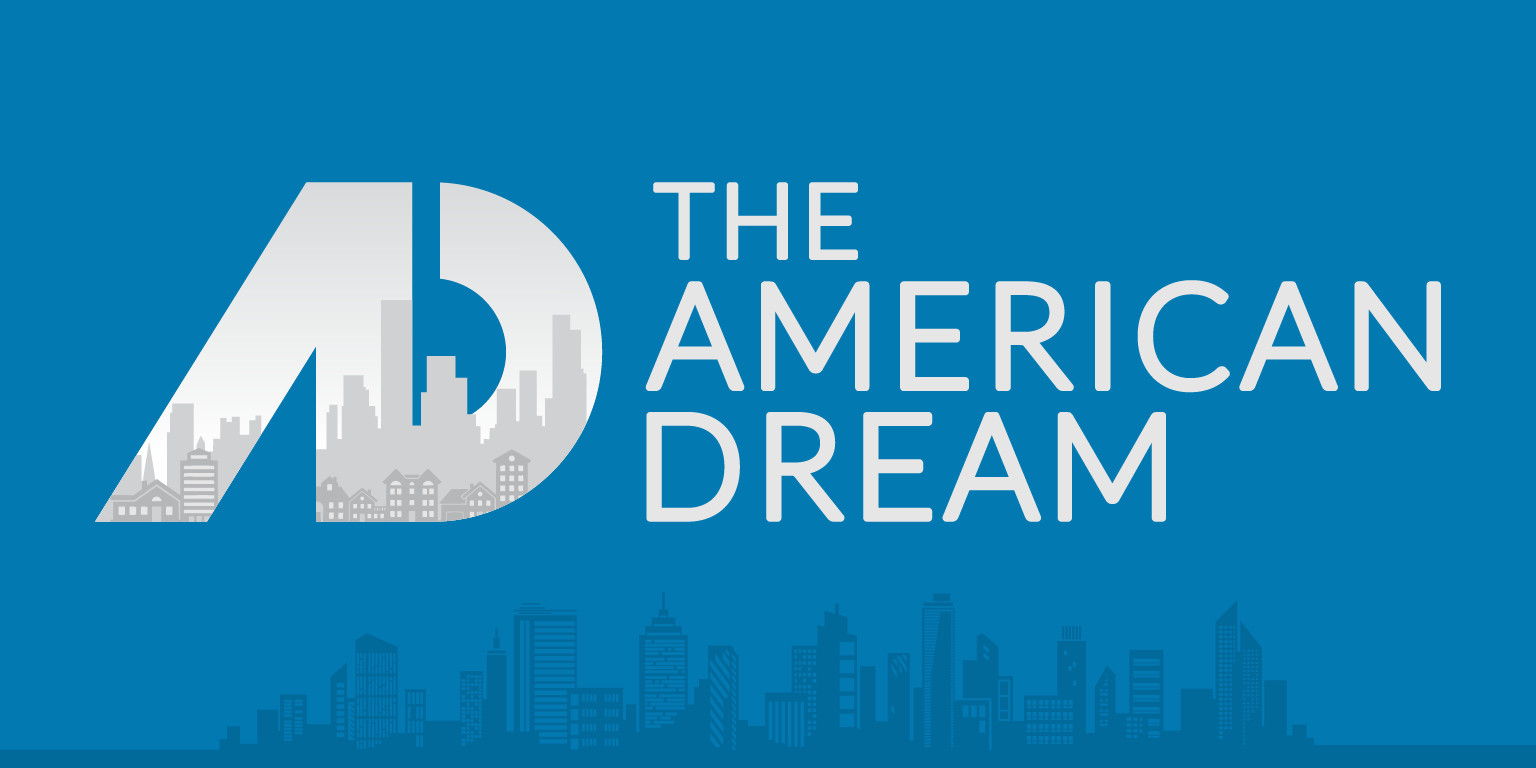 Join Sheri Puzke as she partners with American Dream TV, a nation show who's goal is to positively impact real estate communities through the voice of top realtors.
EPISODE 1: MACADAM FLOOR & DESIGN
In this episode, I had the opportunity to chat with Micheal Owen of Macadam Floor & Design and take a look at some of the beautiful finishes they offer for buyers and consumers of new construction to outfit their new homes.
WATCH THE FULL AMERICAN DREAM EPISODE
EPISODE 2: THE POLKADOT JERSEY BIKE SHOP
In this episode, I had the opportunity to chat with the owner of The Polkadot Jersey Bike Shop, Micheal Telmosse and explored the popular Seattle neighborhood, Leschi. Perched on a hill just east of Downtown Seattle, Leschi boasts lush parks, boutique shops, charming local restaurants and stunning waterfront views in this idyllic lake location.
WATCH THE FULL AMERICAN DREAM EPISODE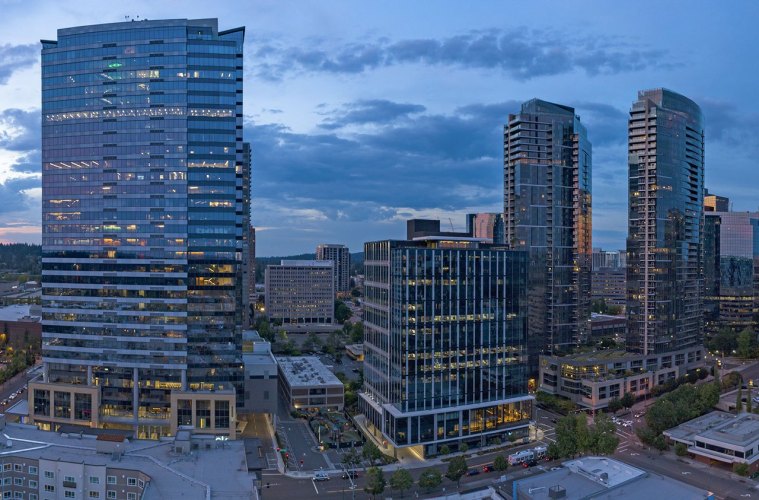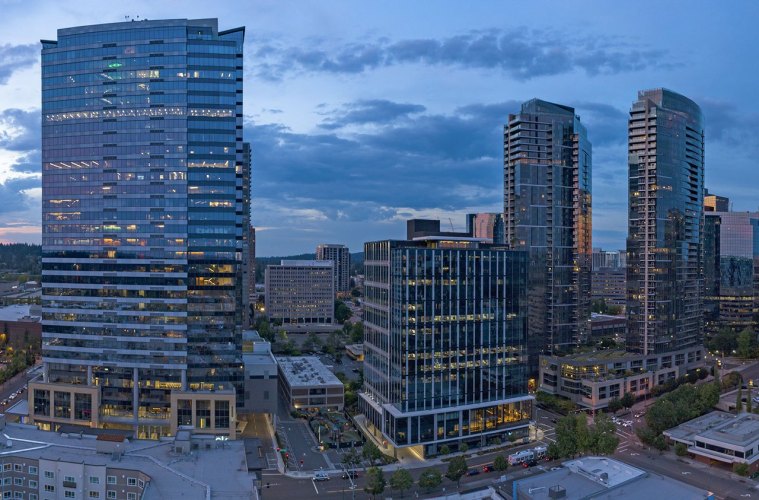 Another banner year for the region has brought tremendous prosperity across a breadth of industries, a wealth of new jobs, flourishing tourism, and the welcoming of several large businesses into our cities.
So, how is the Eastside poised to begin a new decade? Will this growth continue? To find out, 425 Business ditched the crystal ball and talked to Eastside movers and shakers across myriad industries to find out what they believe the year ahead holds.
Residential Real Estate
The Eastside residential real estate market is going to experience significant growth in the next few years. Amazon, Google, Facebook, and other tech giants are rapidly expanding their footprint to the Eastside. Thousands of tech workers relocating to this area, along with new hires for supporting businesses (such as retail and restaurants), will greatly increase the demand for housing. This year, almost half of the buyers who walked through my open houses were relatively new in town.
Condos under $750,000 and single-family homes under $1.5 million will sell very quickly if they are in good condition and priced right. Also, homes with easy access to public transit and future light rail stations will become more and more desirable. Areas in and near downtown Bellevue and downtown Kirkland will still be the hottest submarkets because they are job centers with superb amenities.
– Mei Yang, global real estate adviser and broker at Realogics Sotheby's International Reality
Commercial Real Estate
(The current) cycle exhibits some significantly different conditions from those that precipitated the "thrift crisis" of the '80s; the dot-com bust of the '90s; or, certainly, the "Great Recession" of the last decade. Interest rates are lower, equity is plentiful, and expectations for return on equity across all asset classes are significantly less expensive.
Federal taxes and punitive regulations are generally lower (unfortunately, we can't say that about state and local), and corporate earnings are remarkably strong (yes, with a few notable exceptions) despite tariffs and turmoil. Perhaps most important is the fact that employers across all sectors are scrambling to attract workers and have tens of thousands more openings to be filled.
My belief is that real estate economics is pretty simple — it's all about employment. If you have healthy job creation, everything works. It attracts more residents who need housing, businesses that need more lawyers and accountants, kiddos who need teachers, demand for groceries, and so on. Conversely, if employment flattens or falls, the economy constricts.
Bottom line: If you can tell me when Eastside employers are going to quit hiring or start laying off, I'll tell you when commercial real estate on the Eastside is going to suffer. Until then, land prices and rents on existing buildings will continue to rise, and developers will race to provide the office, apartment, and retail space to support the growth.
– Robert Wallace, CEO of Wallace Properties
Transportation
Bellevue has a ton of local transportation improvements on tap for 2020 that will make travel safer and easier for thousands of residents. But we're also excited about the work we're doing with our regional partners. It has the potential to benefit hundreds of thousands of people in the coming years and will be a big boon for transportation options on the Eastside.
Bellevue and Kirkland are working with King County Metro on a new RapidRide K Line that will connect the Eastgate Park & Ride in Bellevue to the Totem Lake Transit Center in Kirkland starting in 2025. And King County Parks is working with several Eastside cities on Eastrail, a regional pedestrian and bicycle path.
On the roads side, the state Department of Transportation will break ground in 2020 on the I-405 Renton to Bellevue Widening and Express Toll Lanes project. It will add capacity, boost transit options, and improve safety on one of the most congested stretches of highway in the state.
– Andrew Singelakis, transportation director for the City of Bellevue
Healthcare
Next year, I see healthcare in general (and EvergreenHealth) placing an increased emphasis on access — both in the traditional sense and through innovative alternatives. The ever-permeating digital age provides care for patients through new approaches with even greater creativity and efficiency. We also will have the increased benefit of effective solutions, possible through new sources of data analysis and other breakthroughs.
As always, we'll collectively prepare for the needs of an expanding senior population, offering valuable services to help them sustain their well-being and healthy, active lifestyles.
Finally, we are committed to collaborating with our schools and others, supporting care for students with behavioral health issues.
– Jeffrey J. Tomlin, CEO of EvergreenHealth
Tourism
Bellevue and the Eastside's tourism and hospitality industry is positioned for continued growth. Demand is projected to increase due to the growing corporate presence on the Eastside, a strong consumer economy, healthy airline capacity, and popularity in the Pacific Northwest as a destination. In recent years, the Puget Sound region has seen significant hotel supply increases, which have caused property rates and occupancy to level out, but we are hopeful that this additional demand will offset the recent inventory surge.
As a whole, travel growth in large technology markets like San Francisco, San Jose, Seattle, and Vancouver have recently slowed, compared with previous years. With that said, many business travelers now book rooms and visitor experiences outside of the large city centers — which positions areas like Bellevue and the Eastside well for 2020 and beyond.
– Brad Jones, executive director of Visit Bellevue Washington
Technology
(Next year) is the year that cybersecurity will turn inside-out. Malware, ransomware, and phishing attacks are all significantly on the rise, and (historically) 61 percent of data breach victims have been small businesses. These businesses can no longer rely on legacy tools like antivirus and networks that only protect them at the office.
Security must go mobile and leave traditional technologies behind. It's also time to eliminate SMS-based authentication in favor of hardware keys that support Universal Two Factor authentication.
– Riley Eller, chief technology officer at Rubica
Legal
We expect the rapid growth of technology companies of all sizes based on the Eastside or expanding their operations to the Eastside to continue, many of which will be focused on intelligent connectivity, including 5G, AI, IoT, and Quantum computing. With that, we expect to see more regulatory attention on consumer privacy and data usage.
This regulatory attention will increase the demand for legal service providers, especially those who have a stake in the Eastside community and a desire for more personal interaction with their clients.
– Barry Stulberg, counsel, and Carly Chan, associate, Davis Wright Tremaine's Bellevue Office
Finance
Eastside residents and business owners should have a plan in place for when times are good and when times are bad, regardless of the Federal Reserve's actions. The Fed cut rates by 25 basis points, to 1.5 percent (from) 1.75 percent. This means that the Fed is helping prolong the economic expansion. The Fed is not expected to reduce rates further in the coming year, barring a recession. However, consumer confidence fell for a third straight month (as of Nov. 1), and consumers have not shown signs of slowing down.
Fed rate cuts to prop up an otherwise-slowing global economy generally mean that they are prolonging the inevitable — a recession. However, the bigger effect is to Americans saving for later. Because of low interest rates, American consumers are forced to take on more risk than necessary to make their money work for them. It would be prudent to include in one's portfolio insurance and real estate to complement their investment portfolio.
Because of the technology industry and the various Silicon Valley companies coming into the Seattle-Eastside area, our economy will not be as affected as other economies when we experience a recession.
Clients at local technology companies have indicated that hiring has slowed down, and jobs that were eliminated aren't being replaced with new workers. This can mean they are bracing for a possible recession or slowdown in the economy.
Consumer confidence is still not at a level where they are pulling back from spending; this explains why housing is still strong in the area and consumers are stretching their budget to buy into a hot real estate market.
Restaurants in the area are feeling the effects of a low interest rate environment, which generally follows inflation of raw materials and commodities. It is evident in the exorbitant prices we are experiencing when we go out to eat.
– Tony Sablan, wealth manager at Eagle Strategies LLC
This article was originally posted on 425 Business.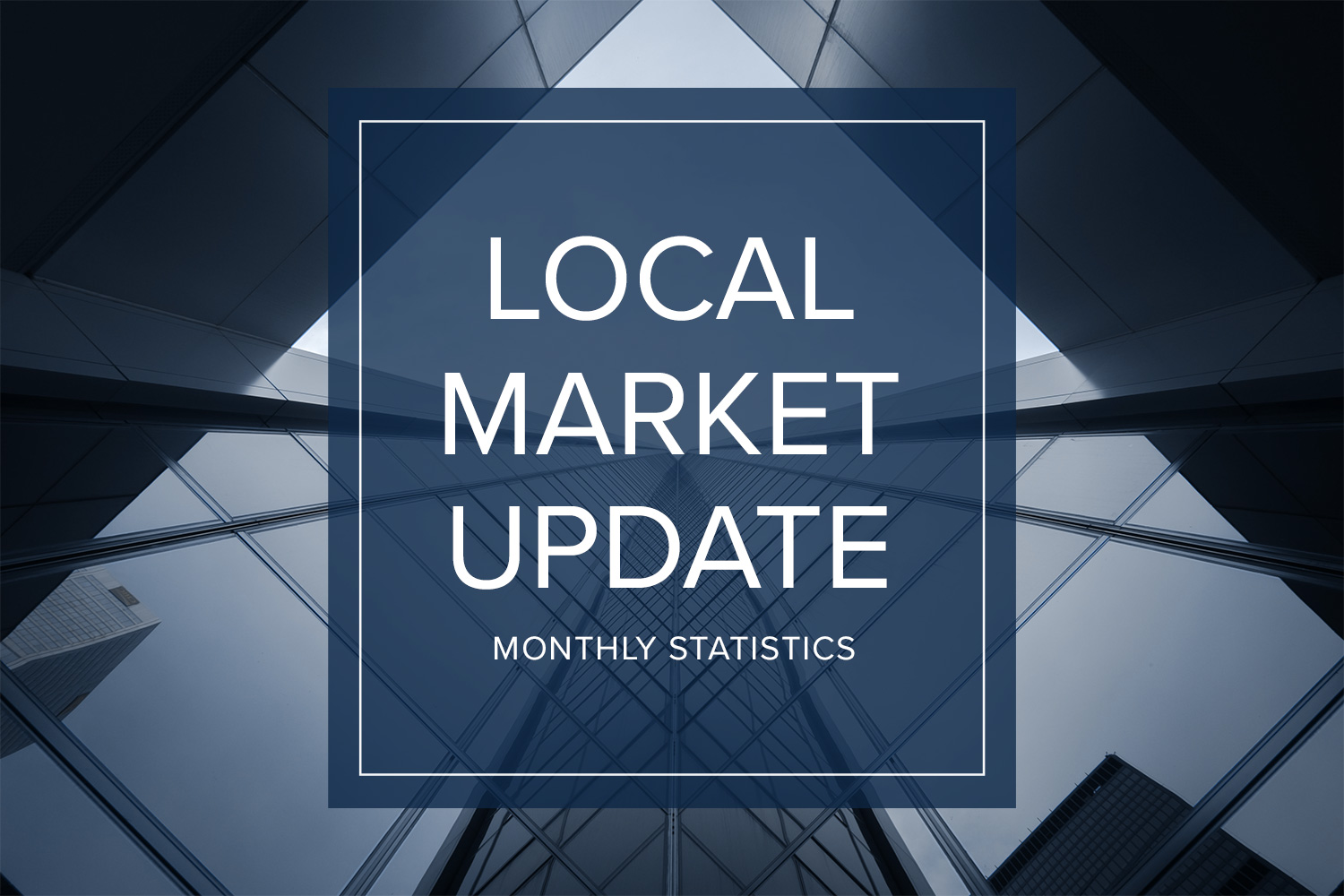 Favorable interest rates and soaring rents boosted activity in the housing market in November. More buyers competing for less inventory kept home prices strong. With the supply of homes far short of demand, sellers can expect well-priced properties to sell quickly this winter.
EASTSIDE
With just over a month of available inventory, demand on Eastside remains very strong. Sales are brisk, with 45% of single-family homes selling in 15 days or less and 20% of homes selling for over list price. The median single-family home price in November rose 2% from a year ago to $900,000 and was unchanged from October.
KING COUNTY
With more buyers vying for fewer homes, King County remains a solid seller's market. While inventory traditionally shrinks in the winter, this November saw the number of new listings at historic lows. Demand was strong, with the number of closed sales up 12% over the same time last year. The median home price ticked up 3% over the prior year to $661,000 and was unchanged from October. The strong market sent prices higher in the more affordable price ranges, with some areas in South King County seeing double-digit increases.
SEATTLE
Activity in Seattle was very strong in November. The number of closed sales was up 29% over the same time last year. With just over one month of homes available for sale, the city is starved for inventory. Seattle homes prices have ebbed and flowed slightly from month to month for much of this year. The median price of a single-family home sold in November was off 3% from a year ago to $735,000.
SNOHOMISH COUNTY
With an increasing number of buyers driving to affordability, the Snohomish County housing market remains robust. Inventory is very tight and continues to fall. The county finished November with just over one month of supply. The median price of a single-family home rose 5% over a year ago to $495,000. That figure is unchanged from October.
VIEW FULL SNOHOMISH COUNTY REPORT
---
This post originally appeared on GetTheWReport.com
Press •
December 12, 2019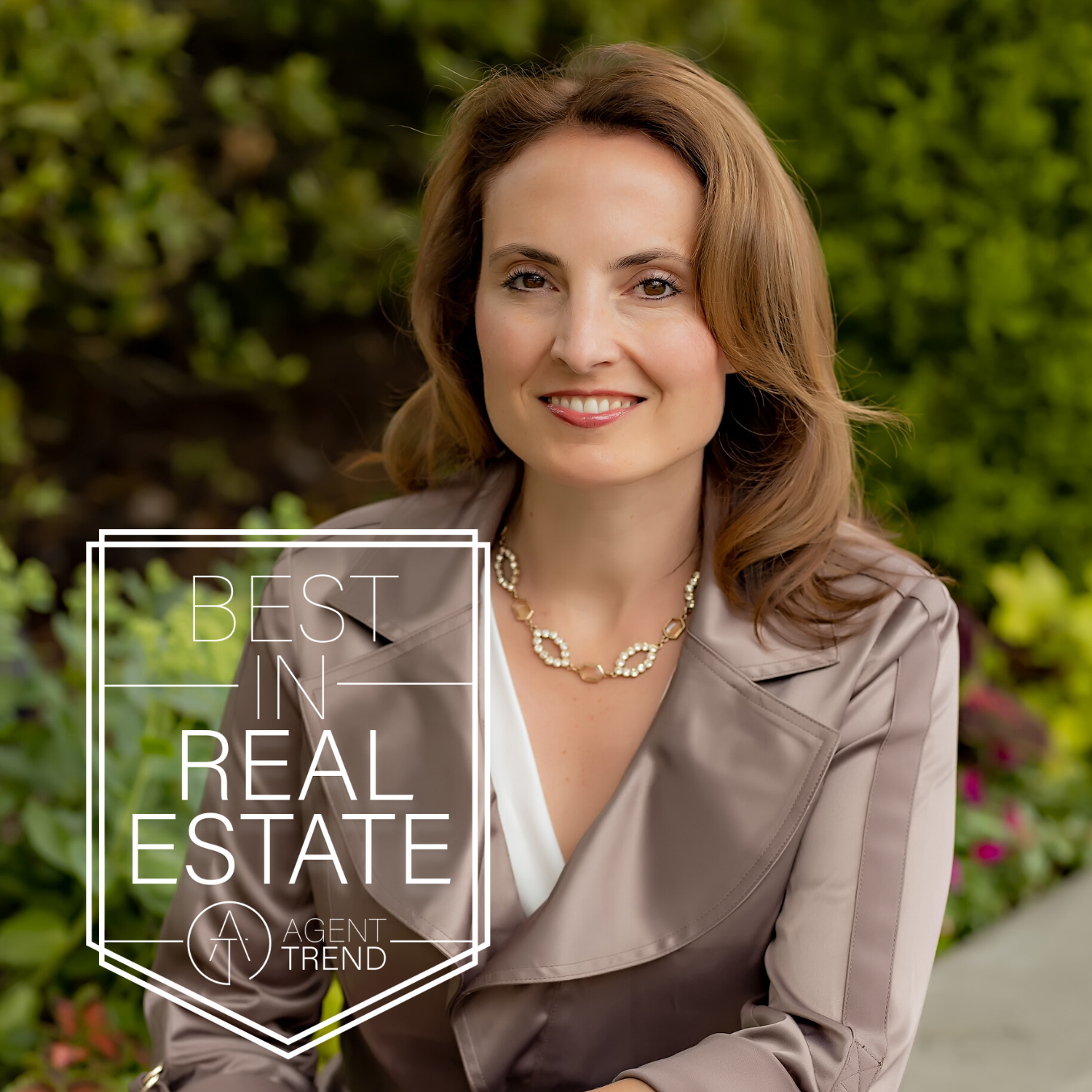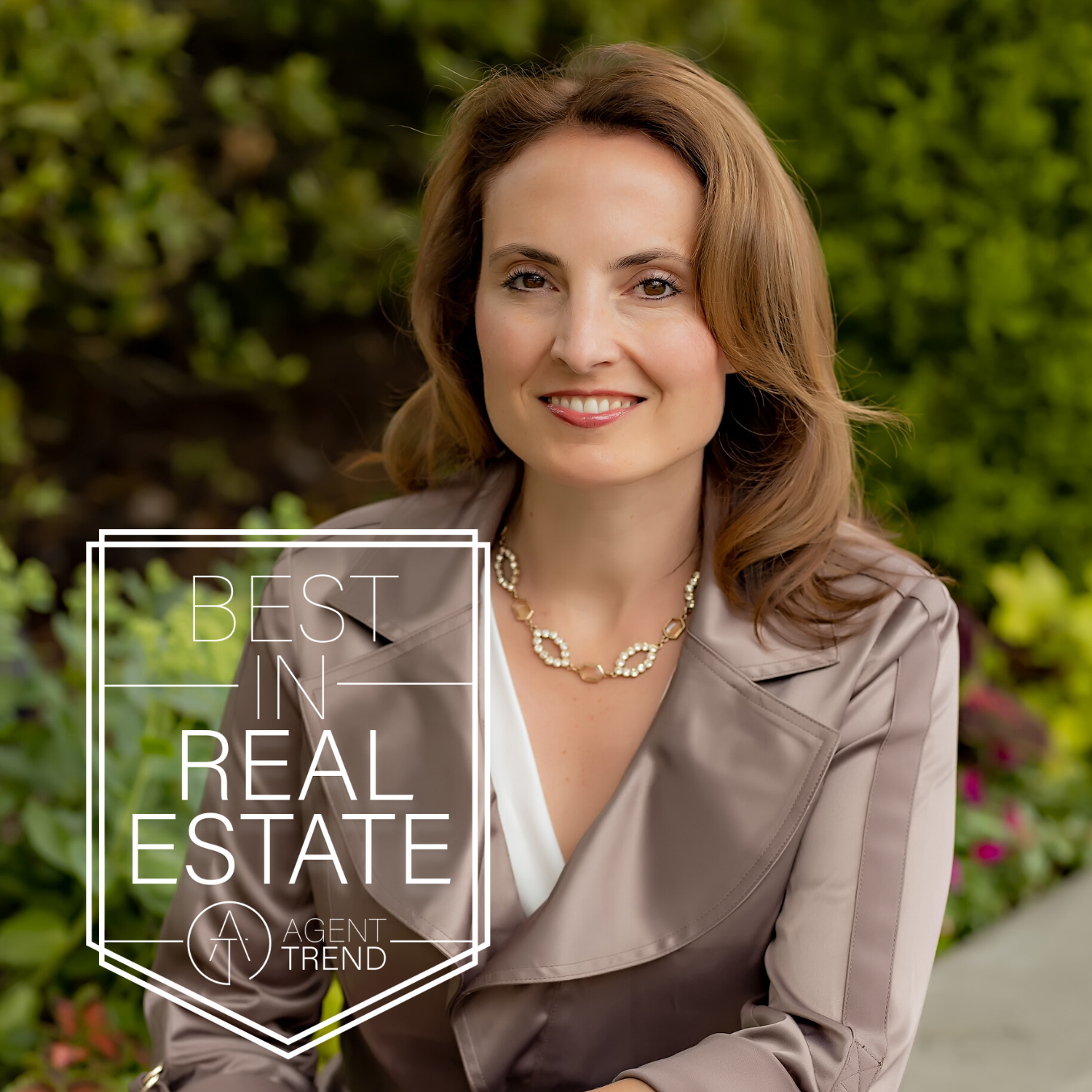 Agent tend's most recent award winner is Sheri Putzke, of Windermere Real Estate. Sheri is based out of Kirkland, but serves the Greater Seattle area. Sheri has demonstrated values that are important for winners of the Best in Real Estate award. Not only does she work with builders/developers in the area, but she is passionate about everyday people loving where they live. In August 2019, she was featured on the cover of Seattle Real Producers magazine.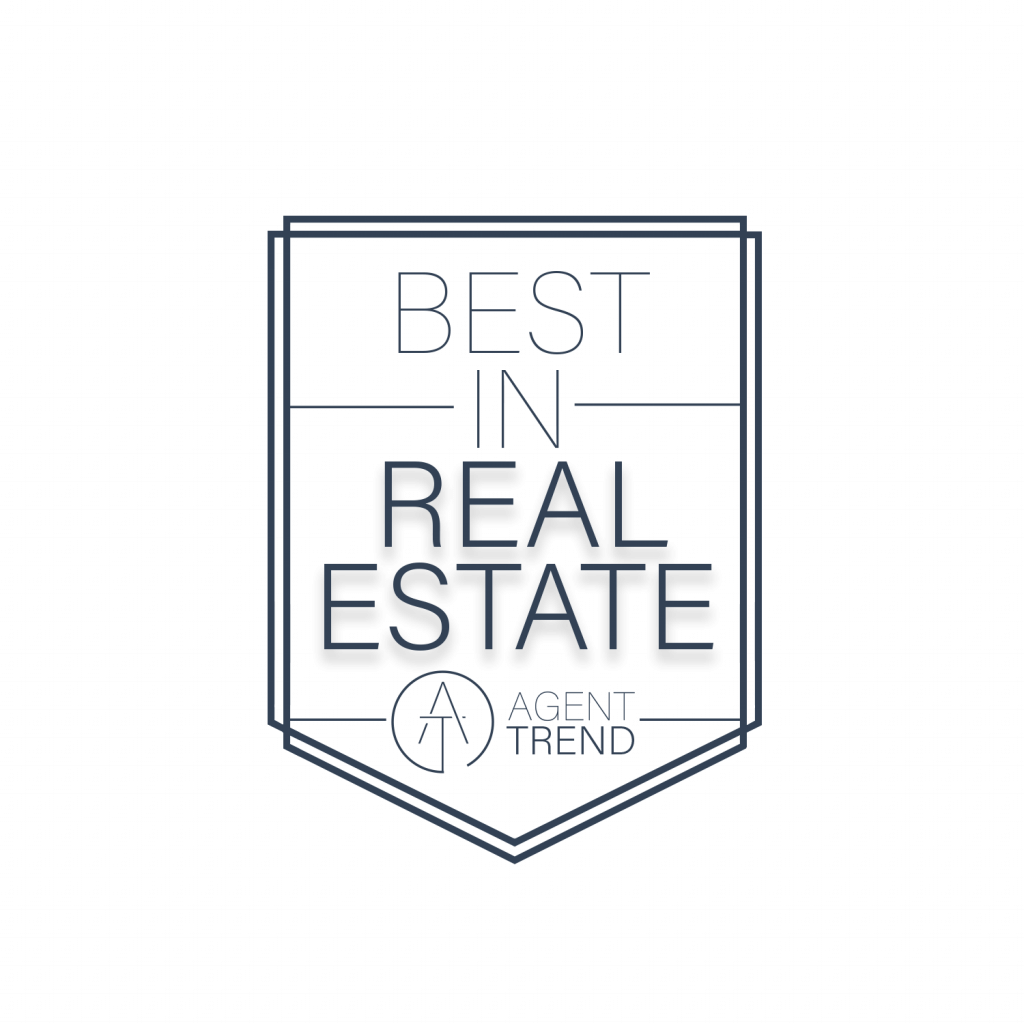 BEST IN REAL ESTATE AWARD
The Best in Real Estate Award is the central focus and heart-beat of Agent Trend. The Best in Real Estate Award is awarded yearly to agents who excel in production, customer service, ethics, and peer reviews. This annual award helps to maximize real estate agents' careers and propel them to move forward in a highly-saturated industry. We look to award and recognize agents that fight through the grey areas of the Real Estate industry with honesty and integrity.
ABOUT AGENT TREND
Agent Trend is a company dedicated to recognizing top agents from around the nation. Agent Trend is an award-based company for agents who excel in sales and leadership within the real estate industry. Agent Trend is a platform where real estate agents can be nominated to receive our Best in Real Estate Award, which is awarded yearly. We believe production Real Estate Agents fighting through the grey with honesty and integrity deserve to be recognized. In an industry that affects the very pulse of America, we strive to recognize and promote these agents that meet Agent Trends values. Agent Trend values consist of strong ethics, customer service, valued reputation, and consistent sales production.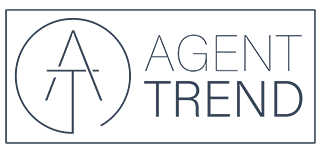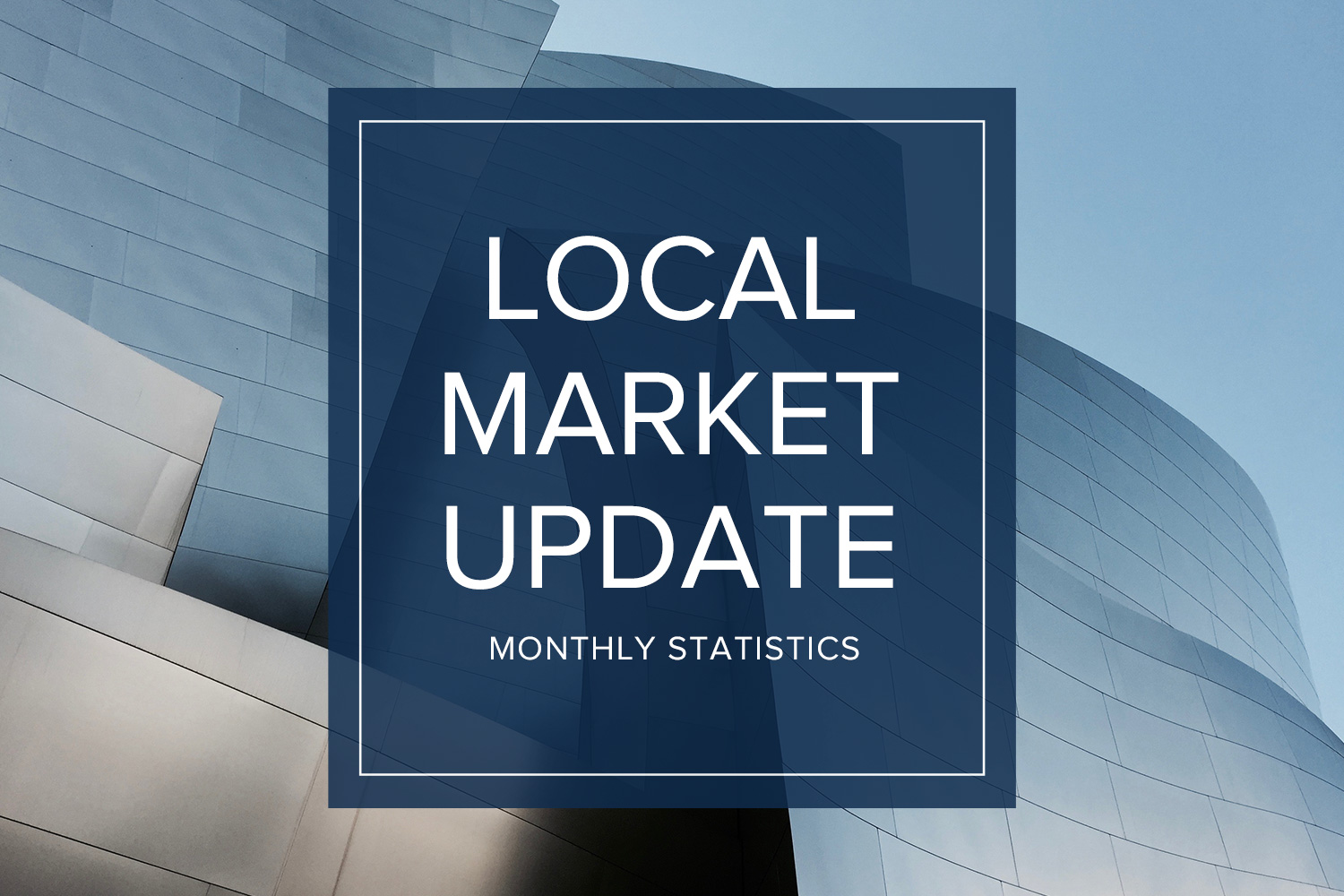 A steady influx of buyers continued to strain already tight inventory throughout the area in October. Home sales were up, as were prices in much of the region. With our thriving economy and highly desirable quality of life drawing ever more people here, the supply of homes isn't close to meeting demand. Homeowners thinking about putting their property on the market can expect strong buyer interest.
EASTSIDE
As the Eastside continues to rack up "best places" awards, it's no surprise that the area is booming. Development is on the rise, fueled primarily by the tech sector. The appeal of the Eastside has kept home prices here the highest of any segment of King County. The median single-family home price in October was stable as compared to the same time last year, rising 1% to $900,000.
KING COUNTY
King County's 1.74 months of available inventory is far below the national average of four months. Despite the slim selection, demand in October was strong. The number of closed sales was up 5% and the number of pending sales (offers accepted but not yet closed) was up 11%. The median price of a single-family home was down 2% over a year ago to $660,000. However, some areas around the more reasonably-priced south end of the county saw double-digit price increases.
SEATTLE
Seattle home prices took their largest year-over-year jump in 12 months. The median price of a single-family home sold in October was up 3% from a year ago to $775,000, a $25,000 increase from September of this year.  Seattle was recently named the third fastest-growing city in America.  Real estate investment is surging. A growing population and booming economy continue to keep demand for housing –and home prices—strong.
SNOHOMISH COUNTY
Both the number of home sales and home prices were on the rise in Snohomish County in October. Overall homes sales increased 7%, and the median price of a single-family home rose 5% over a year ago to $495,000.  Supply remains very low, with just six weeks of available inventory.
VIEW FULL SNOHOMISH COUNTY REPORT
---
This post originally appeared on GetTheWReport.com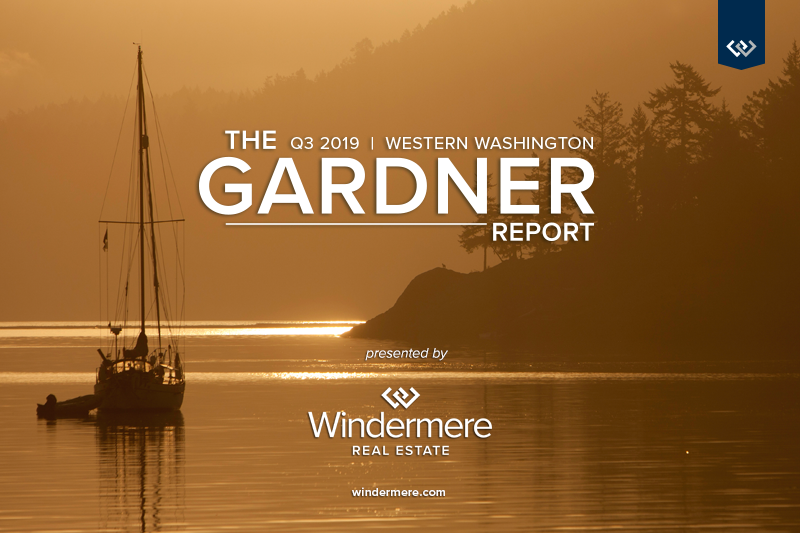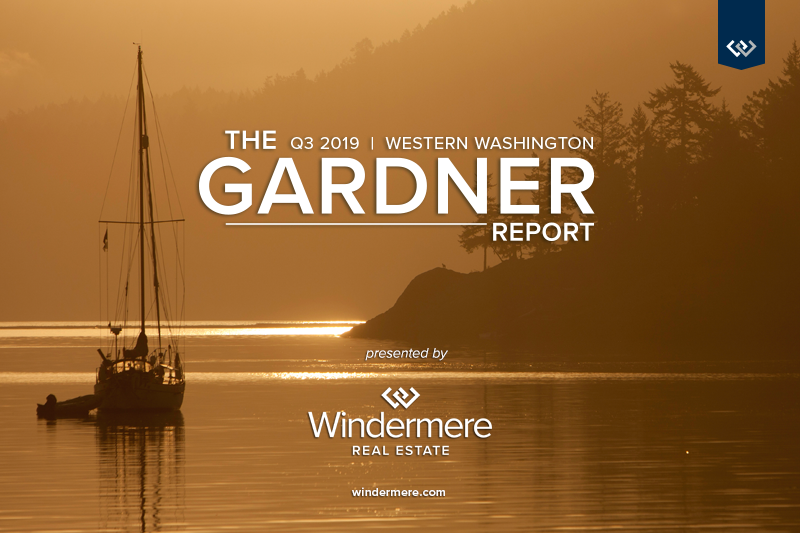 The following analysis of the Western Washington real estate market is provided by Windermere Real Estate Chief Economist, Matthew Gardner. We hope that this information may assist you with making better-informed real estate decisions. For further information about the housing market in your area, please don't hesitate to contact your Windermere agent.
Economic Overview
Washington State employment has softened slightly to an annual growth rate of 2%, which is still a respectable number compared to other West Coast states and the country as a whole. In all, I expect that Washington will continue to add jobs at a reasonable rate though it is clear that businesses are starting to feel the effects of the trade war with China and this is impacting hiring practices. The state unemployment rate was 4.6%, marginally higher than the 4.4% level of a year ago. My most recent economic forecast suggests that statewide job growth in 2019 will rise by 2.2%, with a total of 88,400 new jobs created.
Home Sales Activity
There were 22,685 home sales during the third quarter of 2019, representing a slight increase of 0.8% from the same period in 2018 and essentially at the same level as in the second quarter.
Listing activity — which rose substantially from the middle of last year — appears to have settled down. This is likely to slow sales as there is less choice in the market.
Compared to the third quarter of 2018, sales rose in five counties, remained static in one, and dropped in nine. The greatest growth was in Skagit and Clallam counties. Jefferson, Kitsap, and Cowlitz counties experienced significant declines.
The average number of homes for sale rose 11% between the second and third quarters. However, inventory is 14% lower than in the same quarter of 2018. In fact, no county contained in this report had more homes for sale in the third quarter than a year ago.
Home Prices
Home price growth in Western Washington notched a little higher in the third quarter, with average prices 4.2% higher than a year ago. The average sales price in Western Washington was $523,016. It is worth noting, though, that prices were down 3.3% compared to the second quarter of this year.
Home prices were higher in every county except Island, though the decline there was very small.
When compared to the same period a year ago, price growth was strongest in Grays Harbor County, where home prices were up 22%. San Juan, Jefferson, and Cowlitz counties also saw double-digit price increases.
Affordability issues are driving buyers further out which is resulting in above-average price growth in outlying markets. I expect home prices to continue appreciating as we move through 2020, but the pace of growth will continue to slow.
Days on Market
The average number of days it took to sell a home dropped one day when compared to the third quarter of 2018.
Thurston County was the tightest market in Western Washington, with homes taking an average of only 20 days to sell. There were six counties where the length of time it took to sell a home dropped compared to the same period a year ago. Market time rose in six counties, while two counties were unchanged.
Across the entire region, it took an average of 38 days to sell a home in the third quarter. This was down 3 days compared to the second quarter of this year.
Market time remains below the long-term average across the region and this trend is likely to continue until more inventory comes to market, which I do not expect will happen until next spring.
Conclusions
This speedometer reflects the state of the region's real estate market using housing inventory, price gains, home sales, interest rates, and larger economic factors. I am leaving the needle in the same position as the first and second quarters, as demand appears to still be strong.
The market continues to benefit from low mortgage rates. The average 30-year fixed rates is currently around 3.6% and is unlikely to rise significantly anytime soon. Even as borrowing costs remain very competitive, it's clear buyers are not necessarily jumping at any home that comes on the market. Although it's still a sellers' market, buyers have become increasingly price-conscious which is reflected in slowing home price growth.
As Chief Economist for Windermere Real Estate, Matthew Gardner is responsible for analyzing and interpreting economic data and its impact on the real estate market on both a local and national level. Matthew has over 30 years of professional experience both in the U.S. and U.K.
In addition to his day-to-day responsibilities, Matthew sits on the Washington State Governors Council of Economic Advisors; chairs the Board of Trustees at the Washington Center for Real Estate Research at the University of Washington; and is an Advisory Board Member at the Runstad Center for Real Estate Studies at the University of Washington where he also lectures in real estate economics.
This post originally appeared on the Windermere.com Blog.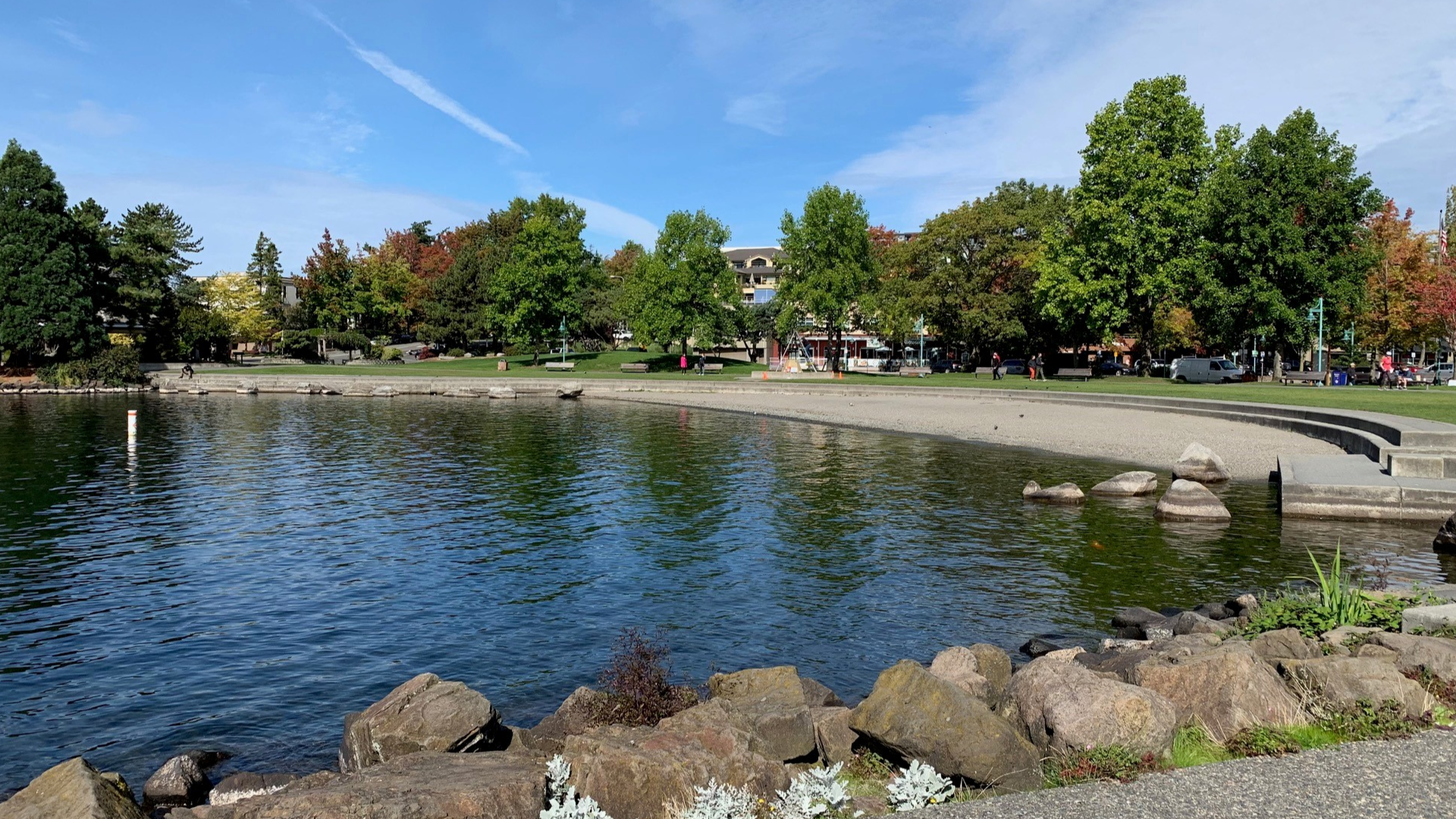 Kirkland isn't just Costco's brand name- it's got imaginative coffee shops, a charming downtown and incredible sunsets.
Kirkland has a wealth of places to visit, from picturesque parks to hip coffee spots to a quickly-growing downtown. There are way too many cool spots to document all in one place, but here are few locations to visit.
Sheri Putzke, Windermere real estate agent in the area, knows a thing or two about Kirkland. One of her favorite spots for coffee is urban COFFEE lounge, which serves up both coffee and alcohol, along with unique drinks like the chai-der. Yes, that's chai and hot apple cider, combined to create a very cozy autumnal drink. Strange concept, but highly recommended!
Downtown Kirkland is another favorite spot of Sheri's- specifically, Park Lane, arguably the focal point in DT Kirk. Am I allowed to call it DT Kirk? We'll see if it catches on.
In the summer, Park Lane becomes a hub of activity. On Sundays in the summer, Park Lane is closed to cars, so pedestrians can stroll, browse and dine in the sunshine. It's a great way to take full advantage of the vibrant street.
Marina Park Pavilion is also a favorite spot of Sheri's- especially when there's a radiant sky like the one below. It's her favorite spot to sit back and watch sunsets.
If you're a foodie, Kirkland, of course, has some incredible restaurants as well. Lilac Cafe and Cafe Juanita are there for your Italian food needs, while Bottle & Bull is a swanky 21-and-up restaurant that serves drinks based on the life and times of Ernest Hemingway.
This article originally appeared on KING 5's Evening.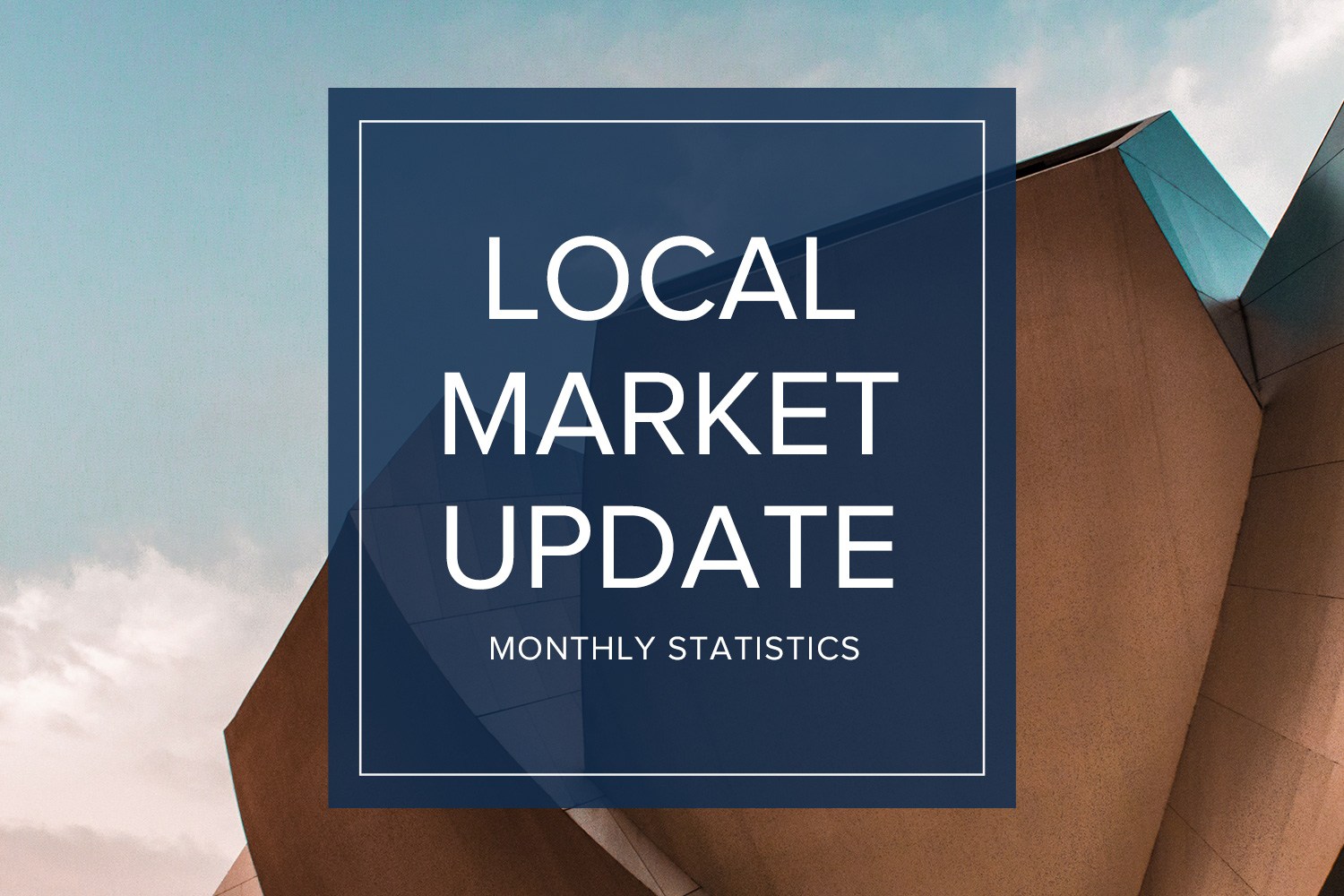 While fall usually brings a decrease in sales activity, the opposite was true in September. The number of listings on the market dropped by double digits and home sales rose. It is still a seller's market, however prices have stabilized. With interest rates near historic lows and employment levels at historic highs, the housing market is expected to stay strong throughout the fall and winter.
EASTSIDE
Long the most affluent area of King County, the Eastside continues to record the highest home prices in the region. The median price of a single-family home on the Eastside was $928,500 in September, an increase of 4% from a year ago and a decrease of less than 1% from August. The Eastside construction boom continues, indicating that developers remain confident in the strength of the local economy.
KING COUNTY
The number of homes on the market in King County fell by almost 20% in September when compared to a year ago. However, last fall saw an increase in inventory that was unusual for the time of year. The median price of a single-family home was $660,000, down just 1% from the same time last year. Cities in King County, outside of Seattle, all saw price increases. Sales were up 7% indicating no shortage of buyers.
SEATTLE
Prices remained relatively stable, with the median price of a single-family home in September dipping 3% over a year ago to $750,000. As tech companies continue to recruit top talent to the area, Seattle's population keeps booming and demand for housing remains high. While home sales traditionally dip in the fall, the city saw sales increase by 12% in September as compared to last year. Rising rents may push more buyers into the market.
SNOHOMISH COUNTY
Buyers continue to be drawn to Snohomish County thanks to a strong economy and housing costs that are considerably more affordable than King County. That influx of buyers is also driving up prices. The median price of a single-family home in September was $492,500, up from $484,995 the same time last year. At $167,500 less than the median price in King County, it's a relative bargain.
VIEW FULL SNOHOMISH COUNTY REPORT
---
This post originally appeared on GetTheWReport.com
Press •
September 28, 2019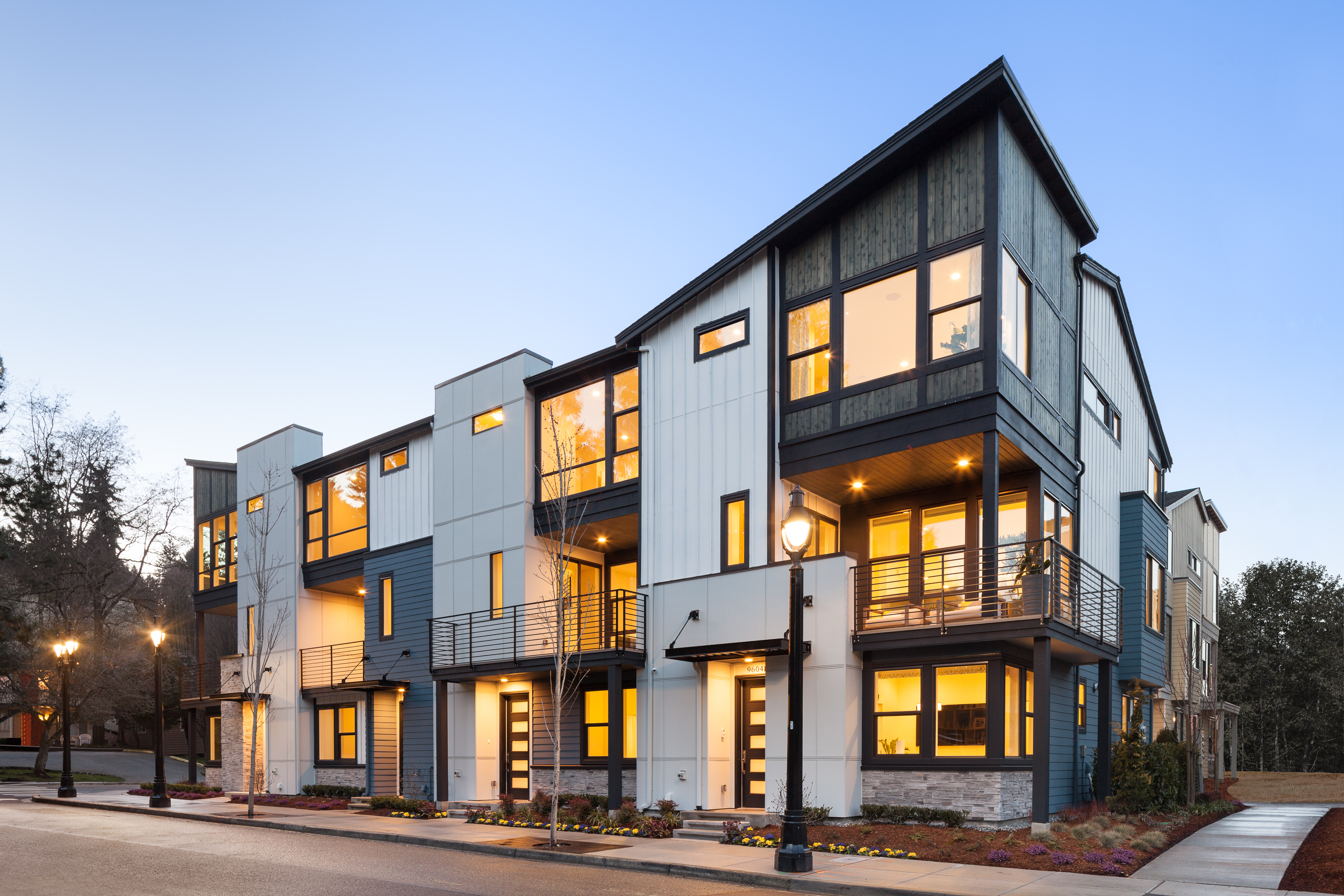 Distinguished by a sought-after Kirkland address, Crosswater is a boutique community of 16 luxury townhomes characterized by contemporary architecture and a private setting.
The community, built by Toll Brothers, just opened for presales, offering interested homebuyers the chance to get in early and personalize their homes to their style and taste.
The homes range in size from 1,941 to 2,194 square feet. All of the plans have 3.5 baths.
"One popular design that we're featuring here is our Burke plan," says Sheri Putzke, community sales manager. "Its incredible great room surrounded by impressive floor-to-ceiling windows has made this an award-winning design. All of our floor plans are thoughtfully designed with efficient layouts appreciated by homeowners. Flex spaces on the lower level offer versatility as an office, bonus room or guest suite."
All Toll Brothers homebuyers are offered two complimentary consultations with a designer at the Kirkland Design Studio. At these sessions, buyers can select hardware, paint colors, lighting, cabinets and countertop surfaces, as well as many other design touches to distinguish their home.
As part of the builder's national sales event, homebuyers who purchase by Sept. 29 receive 50% off Design Studio options up to $30,000, plus additional vendor incentives.
"These appointments are a big hit with our buyers and a huge perk of working with Toll Brothers," says Putzke. "Buyers have an opportunity to touch and feel the finishes, and select options for their home based on their personal taste. Even if they choose to stay within the included features, they still have choices. It's not like they're limited to just A, B or C color schemes. At the same time, if they do choose to upgrade, they have even more options. Agents are welcome to accompany their customers to help select items that might offer a better return on investment in the long run."
Residents living at Crosswater will appreciate the central Kirkland location, with nearby casual and fine dining and convenient shopping. Juanita Beach Park is nearby, providing easy access to water activities on Lake Washington, and Juanita Village is 2 miles away.
The community is located close to I-405 and major employment centers in Bellevue, Redmond and Seattle. Children living at Crosswater can attend schools in the highly rated Lake Washington School District.
"The quiet location really distinguishes the community as it's set back from the road," says Putzke. "There's a lot of vegetation and it's situated in a peaceful, lush setting."
Crosswater

Prices: From the low $800,000s
Open 11 a.m.–6 p.m. Saturdays–Sundays and 10 a.m.–6 p.m. Mondays, Thursdays and Fridays at 7831 N.E. 122nd Place, Kirkland
This article originally appeared in on SeattleTimes.com