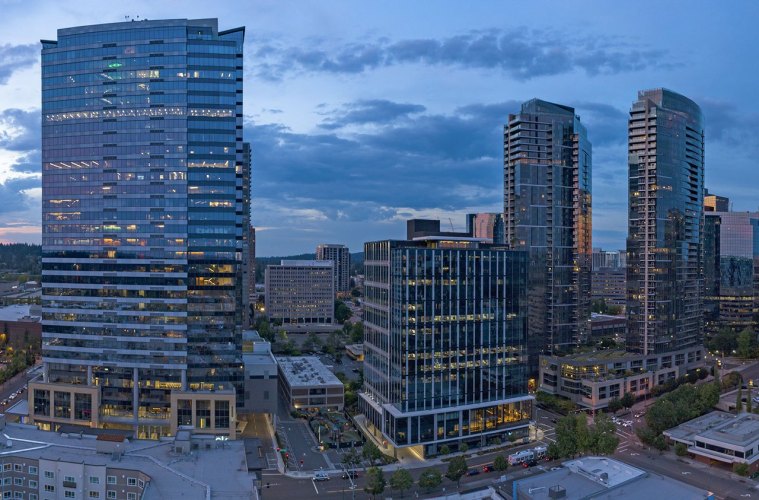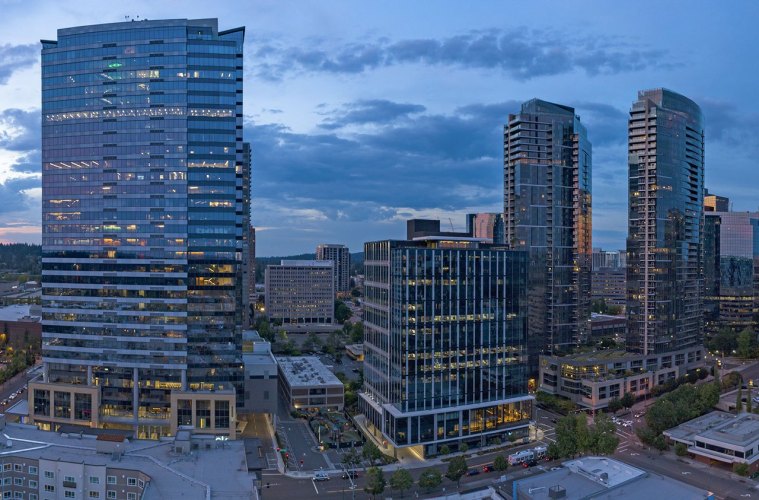 Another banner year for the region has brought tremendous prosperity across a breadth of industries, a wealth of new jobs, flourishing tourism, and the welcoming of several large businesses into our cities.
So, how is the Eastside poised to begin a new decade? Will this growth continue? To find out, 425 Business ditched the crystal ball and talked to Eastside movers and shakers across myriad industries to find out what they believe the year ahead holds.
Residential Real Estate
The Eastside residential real estate market is going to experience significant growth in the next few years. Amazon, Google, Facebook, and other tech giants are rapidly expanding their footprint to the Eastside. Thousands of tech workers relocating to this area, along with new hires for supporting businesses (such as retail and restaurants), will greatly increase the demand for housing. This year, almost half of the buyers who walked through my open houses were relatively new in town.
Condos under $750,000 and single-family homes under $1.5 million will sell very quickly if they are in good condition and priced right. Also, homes with easy access to public transit and future light rail stations will become more and more desirable. Areas in and near downtown Bellevue and downtown Kirkland will still be the hottest submarkets because they are job centers with superb amenities.
– Mei Yang, global real estate adviser and broker at Realogics Sotheby's International Reality
Commercial Real Estate
(The current) cycle exhibits some significantly different conditions from those that precipitated the "thrift crisis" of the '80s; the dot-com bust of the '90s; or, certainly, the "Great Recession" of the last decade. Interest rates are lower, equity is plentiful, and expectations for return on equity across all asset classes are significantly less expensive.
Federal taxes and punitive regulations are generally lower (unfortunately, we can't say that about state and local), and corporate earnings are remarkably strong (yes, with a few notable exceptions) despite tariffs and turmoil. Perhaps most important is the fact that employers across all sectors are scrambling to attract workers and have tens of thousands more openings to be filled.
My belief is that real estate economics is pretty simple — it's all about employment. If you have healthy job creation, everything works. It attracts more residents who need housing, businesses that need more lawyers and accountants, kiddos who need teachers, demand for groceries, and so on. Conversely, if employment flattens or falls, the economy constricts.
Bottom line: If you can tell me when Eastside employers are going to quit hiring or start laying off, I'll tell you when commercial real estate on the Eastside is going to suffer. Until then, land prices and rents on existing buildings will continue to rise, and developers will race to provide the office, apartment, and retail space to support the growth.
– Robert Wallace, CEO of Wallace Properties
Transportation
Bellevue has a ton of local transportation improvements on tap for 2020 that will make travel safer and easier for thousands of residents. But we're also excited about the work we're doing with our regional partners. It has the potential to benefit hundreds of thousands of people in the coming years and will be a big boon for transportation options on the Eastside.
Bellevue and Kirkland are working with King County Metro on a new RapidRide K Line that will connect the Eastgate Park & Ride in Bellevue to the Totem Lake Transit Center in Kirkland starting in 2025. And King County Parks is working with several Eastside cities on Eastrail, a regional pedestrian and bicycle path.
On the roads side, the state Department of Transportation will break ground in 2020 on the I-405 Renton to Bellevue Widening and Express Toll Lanes project. It will add capacity, boost transit options, and improve safety on one of the most congested stretches of highway in the state.
– Andrew Singelakis, transportation director for the City of Bellevue
Healthcare
Next year, I see healthcare in general (and EvergreenHealth) placing an increased emphasis on access — both in the traditional sense and through innovative alternatives. The ever-permeating digital age provides care for patients through new approaches with even greater creativity and efficiency. We also will have the increased benefit of effective solutions, possible through new sources of data analysis and other breakthroughs.
As always, we'll collectively prepare for the needs of an expanding senior population, offering valuable services to help them sustain their well-being and healthy, active lifestyles.
Finally, we are committed to collaborating with our schools and others, supporting care for students with behavioral health issues.
– Jeffrey J. Tomlin, CEO of EvergreenHealth
Tourism
Bellevue and the Eastside's tourism and hospitality industry is positioned for continued growth. Demand is projected to increase due to the growing corporate presence on the Eastside, a strong consumer economy, healthy airline capacity, and popularity in the Pacific Northwest as a destination. In recent years, the Puget Sound region has seen significant hotel supply increases, which have caused property rates and occupancy to level out, but we are hopeful that this additional demand will offset the recent inventory surge.
As a whole, travel growth in large technology markets like San Francisco, San Jose, Seattle, and Vancouver have recently slowed, compared with previous years. With that said, many business travelers now book rooms and visitor experiences outside of the large city centers — which positions areas like Bellevue and the Eastside well for 2020 and beyond.
– Brad Jones, executive director of Visit Bellevue Washington
Technology
(Next year) is the year that cybersecurity will turn inside-out. Malware, ransomware, and phishing attacks are all significantly on the rise, and (historically) 61 percent of data breach victims have been small businesses. These businesses can no longer rely on legacy tools like antivirus and networks that only protect them at the office.
Security must go mobile and leave traditional technologies behind. It's also time to eliminate SMS-based authentication in favor of hardware keys that support Universal Two Factor authentication.
– Riley Eller, chief technology officer at Rubica
Legal
We expect the rapid growth of technology companies of all sizes based on the Eastside or expanding their operations to the Eastside to continue, many of which will be focused on intelligent connectivity, including 5G, AI, IoT, and Quantum computing. With that, we expect to see more regulatory attention on consumer privacy and data usage.
This regulatory attention will increase the demand for legal service providers, especially those who have a stake in the Eastside community and a desire for more personal interaction with their clients.
– Barry Stulberg, counsel, and Carly Chan, associate, Davis Wright Tremaine's Bellevue Office
Finance
Eastside residents and business owners should have a plan in place for when times are good and when times are bad, regardless of the Federal Reserve's actions. The Fed cut rates by 25 basis points, to 1.5 percent (from) 1.75 percent. This means that the Fed is helping prolong the economic expansion. The Fed is not expected to reduce rates further in the coming year, barring a recession. However, consumer confidence fell for a third straight month (as of Nov. 1), and consumers have not shown signs of slowing down.
Fed rate cuts to prop up an otherwise-slowing global economy generally mean that they are prolonging the inevitable — a recession. However, the bigger effect is to Americans saving for later. Because of low interest rates, American consumers are forced to take on more risk than necessary to make their money work for them. It would be prudent to include in one's portfolio insurance and real estate to complement their investment portfolio.
Because of the technology industry and the various Silicon Valley companies coming into the Seattle-Eastside area, our economy will not be as affected as other economies when we experience a recession.
Clients at local technology companies have indicated that hiring has slowed down, and jobs that were eliminated aren't being replaced with new workers. This can mean they are bracing for a possible recession or slowdown in the economy.
Consumer confidence is still not at a level where they are pulling back from spending; this explains why housing is still strong in the area and consumers are stretching their budget to buy into a hot real estate market.
Restaurants in the area are feeling the effects of a low interest rate environment, which generally follows inflation of raw materials and commodities. It is evident in the exorbitant prices we are experiencing when we go out to eat.
– Tony Sablan, wealth manager at Eagle Strategies LLC
This article was originally posted on 425 Business.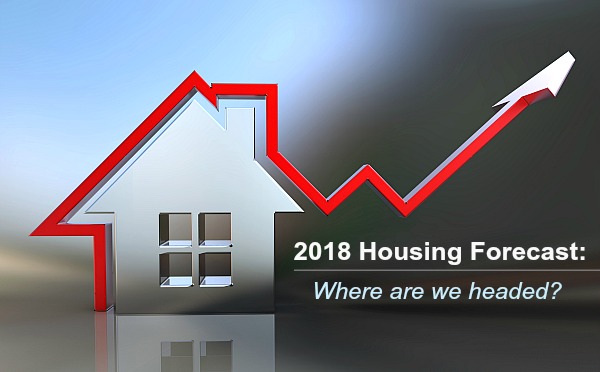 What lies ahead for the local housing market in 2018? We sat down with Windermere Chief Economist Matthew Gardner to get his thoughts. Here are some highlights:
Home prices will continue to increase, but at a slower pace
The strong local economy, high demand and very low inventory will continue to boost home values in 2018, according to Gardner. However, he believes that the double-digit growth of 2017 will moderate, and predicts home prices in King County will rise by 8.5% in the new year.
Mortgage interest rates will rise slightly.
Gardner admits that interest rates continue to baffle forecasters. The rise that many economists have predicted the past few years has yet to materialize. His forecast for 2018 sees interest rates increasing modestly to an average of 4.4% for a conventional 30-year fixed-rate mortgage.
More Millennials will enter the housing market.
Despite the relatively high cost of homes in our region, Gardner expects more Millennials to buy homes in 2018. They are getting older and more established in their careers, enabling them to save more money for a down payment. Many are also having children and are looking for a place to raise their family.
The tax reform bill will have a limited effect on our housing market.
The recent changes to the income tax structure will have an impact on homeowners, but Gardner does not believe that impact will be significant here.
The mortgage interest rate deduction will be capped at $750,000 – down from $1,000,000. But according to Gardner, just 4% of the mortgages in King County exceeded $750,000 in 2017. Most buyers of more expensive homes have been making larger down payments, or buying homes for cash.

Since the $1,000,000 mortgage deduction cap is grandfathered in for those who have already purchased a home, some homeowners may opt to stay put rather than move. That could result in fewer homes being placed on the market.

The tax bill eliminates the deduction for interest on home equity loans. This is bound to slow down the trend of homeowners choosing to remodel their home rather than trying to find a new home our inventory-deprived market.
Bottom Line
The increase in home prices may moderate, but inventory will still be very tight. 2018 is on track to be a strong seller's market.