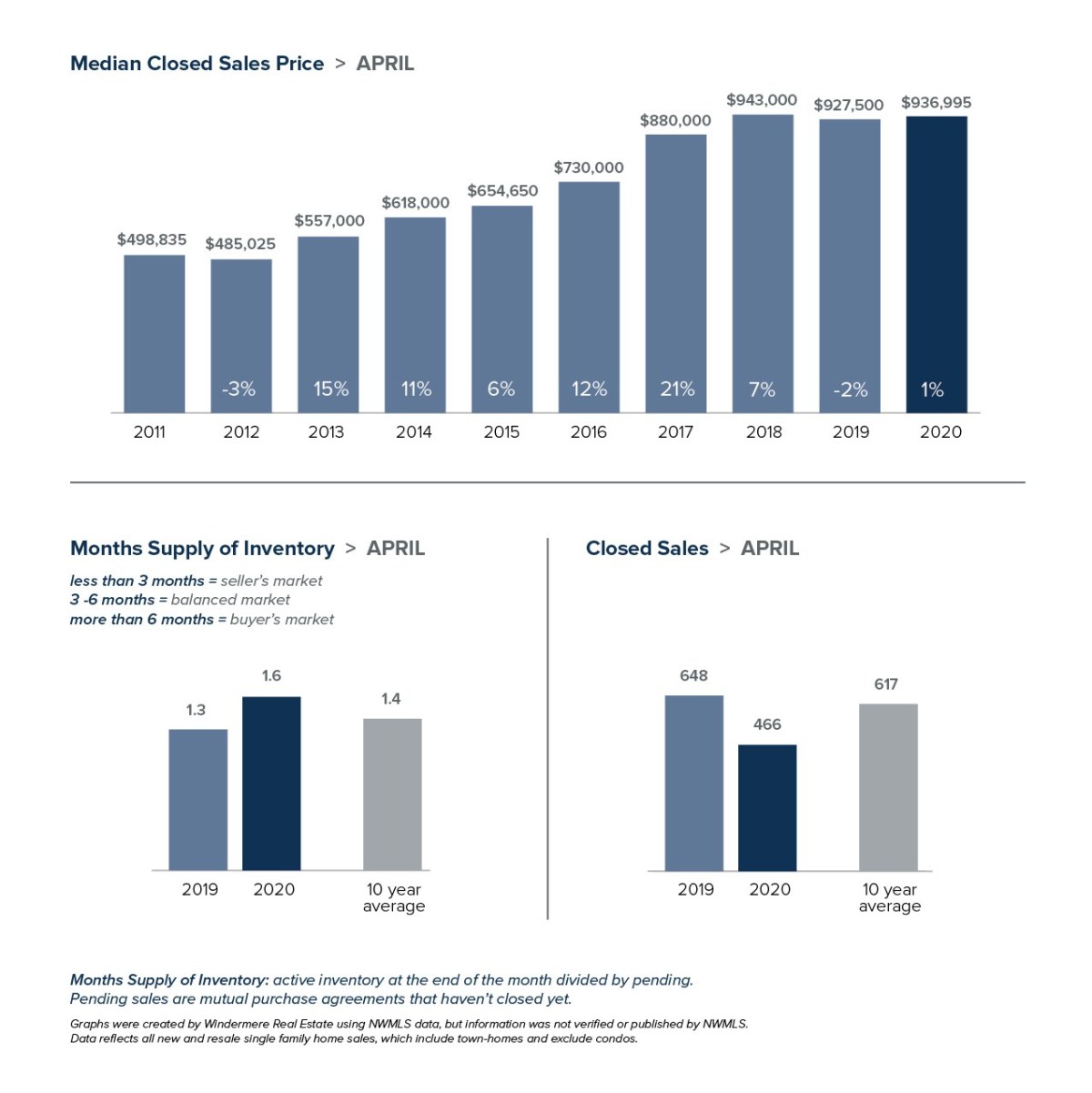 The big news this month is that builders are back to work! With low-interest rates and some builders offering incentives, now is a great time to consider new construction.
The resale market is very price-sensitive with well-priced listings moving quickly. Bullish Sellers, on the other hand, are seeing extended market time even in our low-inventory environment.
There are some great opportunities for buyers, but due to safety concerns, many Sellers are requesting lender pre-approval before they allow their home to be shown. Please contact me for a referral to a trusted loan officer.
Finally, a word caution for Sellers considering forbearance: there is likely to be a negative impact on your credit for doing so that could prevent your ability to refinance for at least a year. Please be sure to read all documents thoroughly and check with a reliable resource before signing. Let me know if I can help.
BY THE NUMBERS
Click the images below to download your neighborhood's recent real estate figures!
| | | | |
| --- | --- | --- | --- |
| EASTSIDE | SEATTLE | KING COUNTY | SNOHOMISH COUNTY |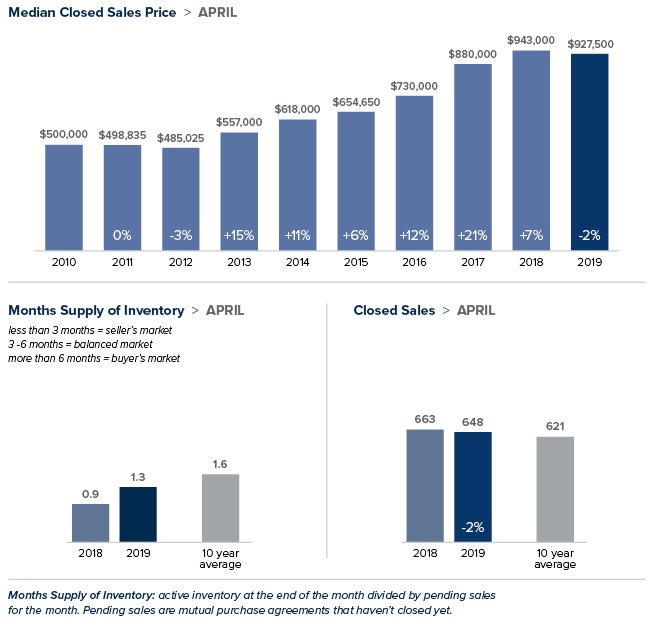 April brought good news for homebuyers. Inventory increased, prices continued to moderate and mortgage rates remained low. While buyers have more choices, there is still less than two months of inventory on the market. Demand is expected to remain strong as we head into the prime spring real estate season.
Eastside
The median price of a single-family home on the Eastside was $927,500 in April, down 2% from the same time last year. The economy here remains robust, particularly in the tech sector. After snapping up substantial real estate in Bellevue earlier this year, Amazon announced in April it would lease two more towers. Buyer demand and scarce inventory are keeping the Eastside market competitive.
King County
With the number of homes for sale in King County up 78% over last year, buyers have more choices and a bit more time to make a decision. However, there is still less than two months of inventory, half the national average. The median price of a single-family home in April was $690,000. That figure was down 5% from the same time last year, but up from the $677,725 median price in March.
Seattle
With one of the strongest economies in the nation, demand here remains solid. While the number of homes for sale continued to rise, there is just five weeks of available inventory, far short of the four to six months that is considered balanced. The median price of a single-family home in Seattle hit $754,000 in April, down 8% from a year ago and up slightly from the prior month.
Snohomish County
In Snohomish County, the median price of a single-family home fell by 1% from a year ago to $500,000, the same figure posted in March. A 57% increase in inventory combined with low interest rates have created a strong beginning to the spring market.
This post originally appeared on GetTheWReport.com